The Premier Shallow Water Anchor Pin
Developed in Florida in 2006, Stick It Anchor Pins® are the best way to securely anchor your boat in shallow water.
The Stick It Anchor Pin is a custom formulated rod, NOT made of cheap fiberglass.
Stick It Anchor Pins® are for use in shallow water and are recommended for flats boats up to 24 feet or bay boats up to 20 feet. If you are fishing flats, shallow channels, sand bars, points and mangrove shorelines in 11 feet of water or less you can be assured of faster, quieter and stronger anchoring with the Stick Anchor Pins® shallow water anchoring system.
The Stick It Anchor Pin® is so simple to deploy. Just attach it to your vessel with our floating lanyard, or our innovative Brake or Motor Mount, and easily push it silently down to the bottom. Your boat will remain secure until you are ready to move to a different spot. And no struggling with a heavy and muddy metal anchor!
Stick It Anchor Pins® were developed and refined using the feedback of our customers.
So Quiet You Can Hear A Hook Drop
As our Stick It Anchor Pins Shallow Water Anchor Systems have grown in popularity, we have continued to innovate. Today, we are proud to offer several different Stick It Anchor Pins Systems and mounting brackets...with more to come…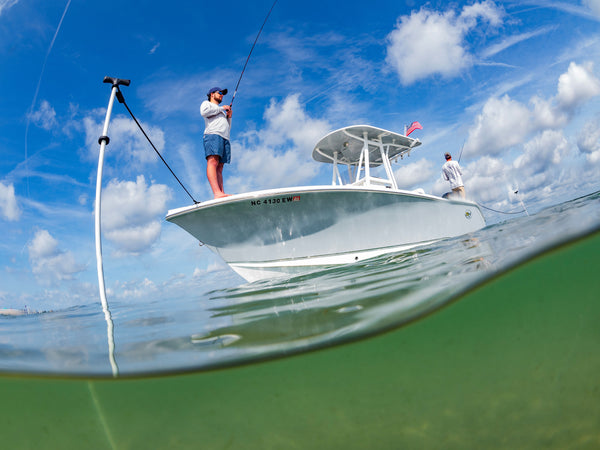 We offer a full line of Stick It Anchor Pins, mounting brackets, and lanyards to fit a variety of boats, depths, and uses.
Anchor Pins
Enjoy the benefits of the Stick It Anchor Pins® for shallow water. With faster and stronger anchoring, fish the flats, sand bars, and mangrove shorelines confidently.
Motor Mount
Maximize your boating potential with our shallow water motor mount bracket, specifically designed for easy installation and added security.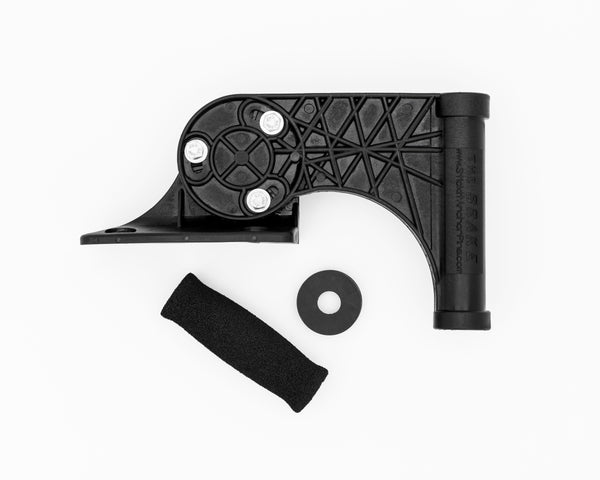 Brake System
Experience the convenience of our universal shallow water anchoring system, designed to mount easily to any deck or transom angle.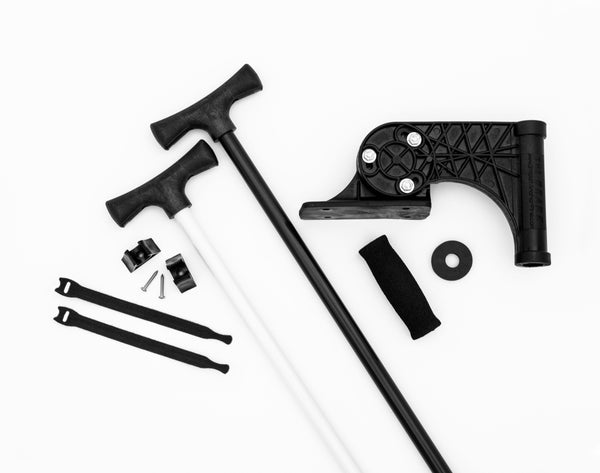 Sandbar Anchor
Stick It Sandbar Anchor Pins deliver smooth, seamless anchoring. Say goodbye to drifting and harness the power of hassle-free holding.
Kayak Anchor System
Anchor your kayak, canoe, or other small vessel confidently with our 0.75" x 5.5' anchor pin. Built to withstand the challenges of anchoring in up to 5' of water.
Accessories
Customize your setup and enhance performance with our accessories built for flawless function. Expect nothing less than the quality of our anchor pins.
Stick It Anchor Pins® are better than traditional anchors in that they are:
Quiet and Splash-Free
Offer Quick Deployment
No Cumbersome Long Anchor Lines
No Heavy Anchors to Store
Hold Tight with No Drift from Tide or Wind
Great product and awesome customer service! I've owned a Stick It Anchor Pin for my kayaks and for my Gheenoe. I highly recommend!
I fish out of Venice Louisiana and have used the eight foot Stick It Anchor Pin for about two years now. Great product! I could not imagine fishing without them.
I found Stick It Anchor Pins online and contacted them. Their service and products are top notch and I would recommend them to everyone.
This is a great product. Everybody on the flats needs one. I can anchor off the stern, the bow, or the side of my boat and it will hold me in the exact position that I want to be in.